Profile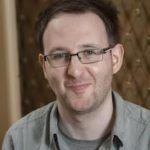 Steven Brown
Curriculum Vitae
Education

Glasgow Caledonian University (2005-2009), The University of Strathclyde (2009-2010), Glasgow Caledonian University (2010-2015)

Qualifications

A degree in Psychology, a Masters degree in Research Methods in Psychology, and a PhD specialising in the psychology of music

Work History

Where have I not worked? I have been a teacher at The University of Edinburgh, Glasgow Caledonian University, The University of Strathclyde, The University of the West of Scotland, and The Royal Conservatoire of Scotland. Plus I have been a researcher at most of those places too, plus The University of Hertfordshire. I have been very busy!

Current Job

Research Scientist, working with NHS exploring what it is like for people with cancer who take particular medications

Employer

The University of Strathclyde
Favourite thing to do in my job: Learning something new, every single day

About Me: I live with my Finnish wife in Glasgow and we spend as much time as we can exploring all that the city has to offer

Read more

My name is Steven and I live in Glasgow with my wife Sonja. She is from Finland. That's one of the best parts about University (where we met). You get to meet new people, from new places. Anything can happen.

Much of my life revolves around music. If I am not listening to music I am writing music or reading about it. I go to a lot of concerts in Glasgow.

I love board games and have friends round a lot to play all-day sessions of games such as Port Royale (check it out!) and whatever else we find out about from a regular event in a nearby cafe where people come and swap games for the day.

We quite like sharing things overall, and get involved in fun ways of car-sharing, instead of buying one, and grow our own vegetables in a 'community garden' which lots of people use. It's better for the environment to use only what you need, and reduce waste. We like to do our best to connect with nature and get out of the city when we can to enjoy the beautiful countryside.

Oh, and I love pizza!

My Work: I'm a Research Scientist working on a Cancer Medicines project – it is a partnership between a University and the NHS, which is quite common in Scotland

Read more

My job involves working with a large team, with some people based at a University and others based at a Hospital. We meet regularly, sometimes at University, sometimes at the Hospital.

The project we work on aims to help people with Cancer, something that unfortunately affects lots of people nowadays. They get very sick and need lots of help, including taking medicines. Often, the medicines have nasty side effects, like feeling really tired all the time, or being sick.

We want to find out what it is really like to be taking such medicines, so we can develop better treatments for people with Cancer and try and reduce the side-effects. This work also means we can find out more about what it is like just now – so we can inform new patients about the reality of taking a course of treatment to help them make the best decision for them, knowing what to expect. We can make it less scary for them by giving them as complete a picture as possible.

The job means we travel around a lot, meeting people. We want to develop a new system in Scotland which collects information from people with Cancer, giving important updates about how they are feeling, so that doctors and nurses have a more complete picture of their health to be able to give them the best treatment. We need to come up with a way of doing this that works for everyone involved, so it's a big project – it will involve working with people who know about computers to set up some new ways of making it easy for Cancer patients to be able to communicate with doctors and nurses digitally – using computers and phones.

It's a big project involving lots and lots of different people all with different skills. It's really important to rely on the expertise of others and trust them so we can move forward quickly and get things done.

My Typical Day: Lots and lots of reading, writing, and planning – we are working with real cancer patients so we need to be very organised when we meet them so we can respect the precious time they give us

Read more

I'm not sure there is such a thing as a typical day. I guess there's three different types of days.

Office: Most days I am reading about the work that other people have done that is similar to what we want to do – this helps us make better decisions by knowing what works well and what does not well. I write regular summaries on different things which are important at different stages of the project to report back to the wider team. If I am not doing this, I am working towards specific data collection days or analysing data. This involves using specialised techniques to make sense of what is important to people with Cancer, and their doctors.

Meetings: I go to lots of meetings. All of the big decisions are made as a group. Often I present what is known as a 'paper', which is normally one of the summaries I have from lots of reading – it could be my suggestion on how to move forward with the project, that we should do something a particular way. This involves making a case for why my suggestion makes sense. With so many people on the team, there are lots of other points of view to take into account before moving forward.

Data collection: This involves talking to people with Cancer, sometimes sitting in on their meetings with doctors, to listen to their conversations. We also develop surveys to use with patients, and this involves lots and lots of work with patients themselves after figuring out what is important to them so we can include it in the surveys.

On top of my main job, I continue to do some research into music and am working on a book just now. I am also trying to work some teaching into my role as I love being a teacher. I learn as much from the students as they do from me.

What I'd do with the prize money: I would make a board game which makes people happy

Read more

I have an idea for a board game where people work together rather than against each other. The way it works is to get people to talk about positive, fun experiences in their life. It gets people to really talk to each other, to communicate.

It's easy for people to be negative and think about all of the bad things in their life – but there's also lots of positive things to be grateful for too. The game helps people change focus to pay attention to the good things in life that make us happy. By sharing stories about these positive experiences it can really make people happy! The game helps nudge people to pay attention to positive things.

It's a bit like if you actually focus your attention on food when you're eating it – it tastes much better than if you're sort of paying attention, but really watching TV. The food is the same, but you are not focusing on it. The game gets people to focus on fun, positive things.

And the winner gets some really cool rewards! Everyone who plays is a winner though – simply playing makes you feel good. There are some really cool features which ensure that competitive types get to dominate, but without making people who are not so competitive feel uncomfortable. It's the sort of game anyone could play – with friends or relatives, or even people they don't know.

Research in psychology suggests that the game would bring about real changes in people's lives by making them more optimistic and grateful. It's amazing how big an impact your mood has on your life – it's one of the reasons listening to music is such a great thing to do with your time. Listening to your favourite songs can completely turn your mood around – this game aims to do the same thing, but in groups.

My Interview

How would you describe yourself in 3 words?

An average guy!

What or who inspired you to follow your career?

One of my teachers when I was studying Psychology at University – he whipped out a saxaphone during a class and started playing, explaining all sorts of fascinating things about how everyone is musical, and how we all respond to music in the same way – how music is like a language

Were you ever in trouble at school?

I went through a slump later on (got some punishment exercises) during a break-up but my teachers recognised my good record and that I was not all of a sudden a 'bad kid', I was just very unhappy. They were very generous at coming up with ways to help me manage

If you weren't doing this job, what would you choose instead?

I would have loved to design theme parks and adventure golf courses. And maybe one day I will! I'm working on an idea for a board game just now

Who is your favourite singer or band?

My favourite band is Radiohead or Pearl Jam – it depends on my mood

What's your favourite food?

PIZZA!

What is the most fun thing you've done?

Marrying a girl from Finland – I knew nothing about Finland before, and now I have a second home! It's lovely during the summer, relaxing in a log cabin on a lake, with no-one to bother me

If you had 3 wishes for yourself what would they be? - be honest!

To be fitter, healthier, and happier (and I am working on all three)

Tell us a joke.

Did you hear the one about the magic tractor? It turned into a field..
---
---